My Van Search – Take: Two
After the first trip to Saarland brought nothing but disillusionment, maybe we will have better luck today.
The search is now also concentrated in the direction of Sprinter / Crafter vans, for which I can get spare parts outside of Europe if necessary.
---
The candidate
So I also get an advertisement from Automobile A.D. (in Duelmen) for a 2015 Sprinter with 4325mm wheelbase (so a total of approx. 7m long) with 163 HP, air conditioning, PDC (Park Distance Control) and trailer hitch.
The Sprinter has almost 300,000 km of experience and is available for € 9,990 (gross).
Here, too, realistically, a new vehicle is not even close to being expected.
But perhaps this candidate has a traceable service history.
---
The organisation & journey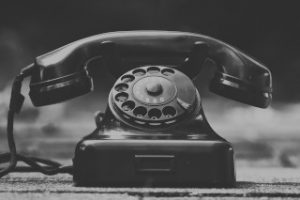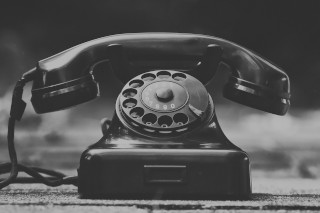 I call on Friday and arrange a viewing on Saturday morning. With a test drive – thank you. 42 km journey – sounds promising.
The journey without incident, no traffic jams – quite relaxed actually.
---
A first impression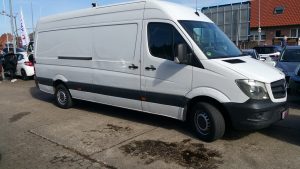 I arrive around 10:30 am and see a (relative to other car dealers) small yard with various used cars. Unusually many Toyotas – very smart.
The Sprinter is a bit inaccessible towards the hedge and does not quite fit into the dealer's rest of the repertoire. One can see my Herner license plate and the young man knows why I'm here. He moves the Sprinter for better accessibility. A red temporary plate is mounted.
Especially the passenger side has witnessed and suffered from many encounters with its immediate environment – littered with scratches and makeshift repaired cold deformations. One expects a lot by now, but this one is pretty rough. Taillights reliably show the amount of precipitation from the last few rainfalls and the water sloshes back and forth marrily.
Rust is manageable, only the passenger door needs work on the underside.
The front and rear bumpers require replacement.
The brakes are not new, the fronts are good and the rears are due for replacement at short notice.
Tires are still o.k.
---
In detail
The vehicle had already been fittingly moved for the inspection of the "inner values" – so we continue:
The interior was clean and undamaged, the driver's seat worn on the usual outer edge.
The loading area and wheel arches look good, but the side door successfully refuses to be locked when open.


I turn on the ignition, wait a moment and …
the starter struggles for a moment, but then starts the engine, which runs smoothly at idle.
The glowing, yellow "T" testifies to the formerly commercial operation and the inoperative tachograph.
Wiper and washer ok Horn makes a noise.
The radio stays silent.
Short lighting check:
A few markers refuse to illuminate.
Otherwise everything is OK
Key test:
I open the hood.
The collected dirt of the past years is apparent, but nothing really unusual.
A look across the engine compartment to the frame on the left (i.e. driver's side) reveals a not entirely superficial hit, the bumper in that area is also damaged.
Apart from a reference to the last oil change, I did not find any references to coolant concentration or similar references.
---
Testdrive
Well, first of all some smalltalk with the seller.
One presents onesself as a family business, the son has taken over the business from his father and he has an unmistakable affinity for Toyota. "They sell well and don't cause stress." I'll sign that. The young man appears "in tune" with his customer.
He photocopies my residence permit and driver's license and gives me a brief heads up for a suitable test drive. Temporary plates are already installed and I'm heading out.
A couple of traffic lights and then a country road. The Sprinter moves like a car. In 6th gear, it glides over the asphalt, whisper-quietly and comfortably. I've already driven a few Ivecos, Ducatos (and their brothers Relay and Boxer) – and somehow I don't want to drive one of those any more. This is an entirely different world.
The car accelerates, shifts, decelerates, steers and dampens perfectly. 300,000 km? Impressive.
After 20 minutes I return and we sit down in the office to summarize. I would still have to get on a lifting platform to take a closer look at the underside. "Difficult on Saturday because the TUEV colleague is not open". And other interested parties have been announced by Monday. But he has a small portable hoist that raises the car a couple of feet. Sounds doable. So he digs the thing out of the garage and lifts the van up.
The sobering view: A vertical crack of almost 10 cm in the front axle support. Unfit to drive and certainly not suitable for TUEV.
The seller also looks at the disaster and shakes his head in resignation. "I really wasn't aware of that." And I do believe him. He just didn't look carefully enough when he bought it. This damage can be repaired, but is beyond a DIY repair. A used replacement carrier costs only € 150, but the conversion of all front axle components and the engine will cost a small four-figure sum. A Poland export candidate.
---
Conclusion
Nice dealer, this vehicle for my taste and this estimated price simply too rough (even apart from the carrier tear).
This was a morning with a manageable journey and yet another experience. The selection of really good conversion candidates is slim and expensive.
Next, please.
Related posts: